I watched the "Nativity" movie with my family the other night. Afterwards I concluded: "Aside from some minor inaccuracies, the film wasn't bad." To which my clever daughter quipped:  "Well, the Book's a lot better."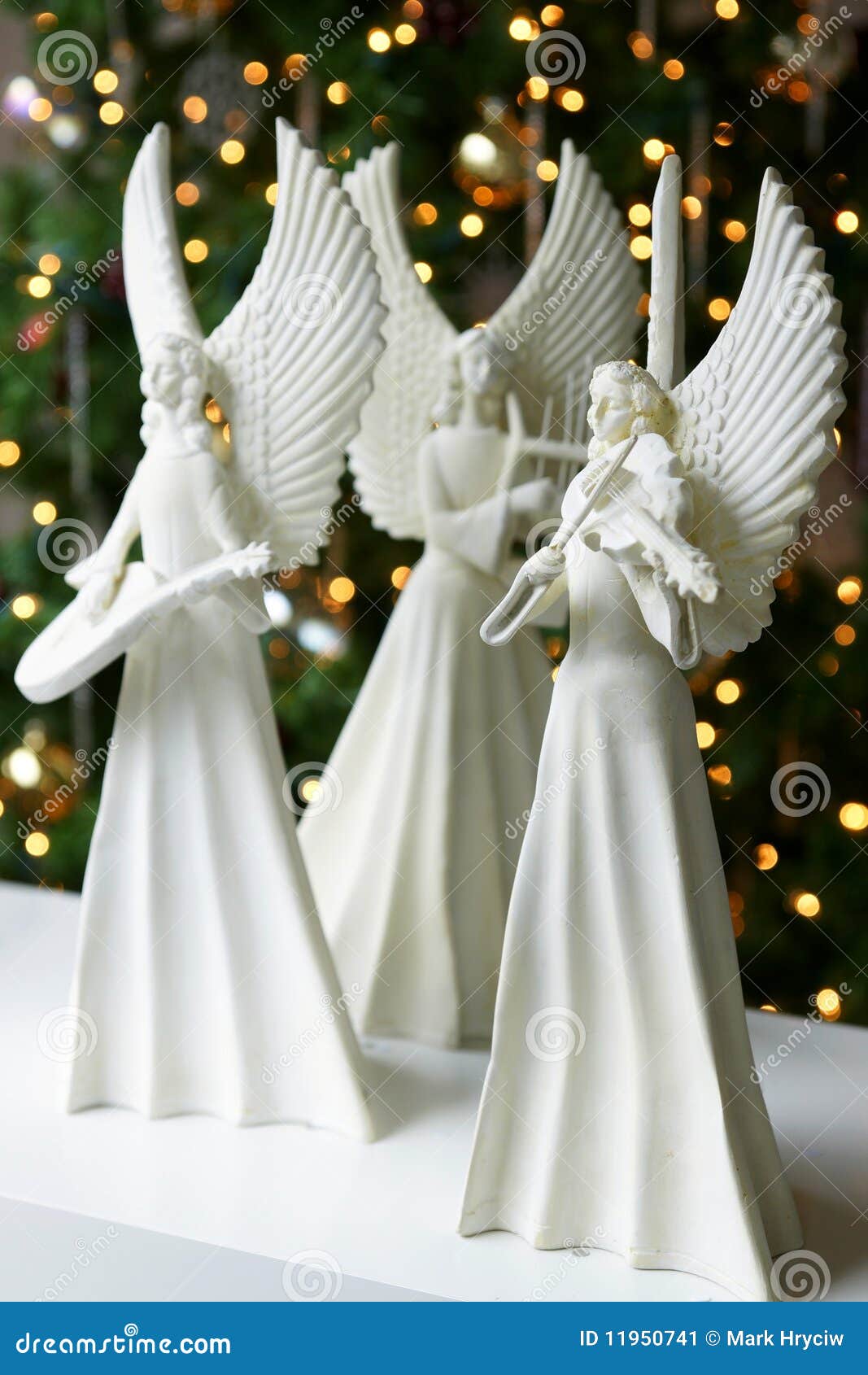 Similarly, I'd have to say that when I look around at most of the modern renditions of Christmas: the Book's indeed a whole lot better. One conspicuous example is Christmas angels. During this holiday season, it seems there is an angel around every corner. We recognize them by their wings. But in the Bible, angels don't really have wings. I guess they could have wings if we equated them with the likes of the cherubim in Ezekiel or the seraphim in Isaiah. Cherubim, however, have four faces and their bodies are covered with eyes. And seraphim have—not two wings—but six. I admit it would be fun to replace the Christmas angels in our manger scenes with creatures such as these. Can you imagine the fright it would cause if we redecorated the angel costumes in our pageants as these figures? (Add some Revelation 12 to the mix and we got the makings of a Peter Jackson movie.) But alas, I doubt that the angels who proclaim "In Excelsis Deo" to the Shepherds in Luke represent the same heavenly creatures in Isaiah who cry "Holy, Holy, Holy…"  (Unless they are shape-shifters! How cool would that be?)
Now that I have ruined nativity scenes for some of you, allow me to tackle one more possible angelic misconception: the guardian angel. John Calvin argues that to say whether or not each believer has a single guardian angel assigned to her goes beyond what Scripture says. Or better: it does not go far enough.
Sure when Jesus says that the angels of children always behold the face of the Father, the Lord insinuates that there are certain angels to whom the kids' safety has been entrusted. But perhaps it is a stretch to infer from this that each believer has her very own angel. Rather than being protected merely by one single angel, the Bible suggests that all of the angels watch for our safety. Why do we want a single special guardian, when we have an entire heavenly host watching out for us? According to Calvin, when we limit God's care to a single angel, we do "great injury to ourselves and to all the members of the Church." We do so by denying the value in God's promises of auxiliary troops, who encircle and defend us so that we are emboldened to fight with all our might. Calvin goes on to apply this point to believers. Since the Lord has provided us with protection (not of one angel, but of myriads of them), "let us not be terrified at the multitude of our enemies, as if they could prevail." Rather, let us adopt the sentiment of Elisha: "There are more for us than against us!"
As I was typing in haste one day, I made an embarrassing typo. Instead of Angel of the Lord, I typed, 'Angle' of the Lord. In the delirium that comes at the end of a semester for professors, I began to mock myself. Was he a "right" angle or an "acute" one? Although some Christ-myth mistakes make us laugh, there are some that are very dangerous. One that stems back to the early church and remains a clear and present danger is for us to be more fascinated with the angels of the Lord than we are with His presence. With or without his angels, whom shall we fear when the Lord of Hosts is on our side? We are confident that nothing-nothing-nothing can separate us from the love of God through his Son. Michael, Gabriel, and Raphael are great and all, but at the end of the day and in the thick of the fray, it is through Christ that we are more than conquerors.